Presents
UKC Ch. Schoolhouse Sunwind Shes Got Class
Sire: Ch. Highmark S.M Major League
Dam: Ch. Schoolhouse A, Bee, C's
Whelped:

"Gem"
34
Achievements:
Gem is our Sweetheart from Schoolhouse. Out of Sting, who just happens to go back to our beloved "Sophie" and out of "Major". She is structurally very sound with all the angles and topline that we wished for! We did happen to get everything we wanted out of this litter and we are excited about their future!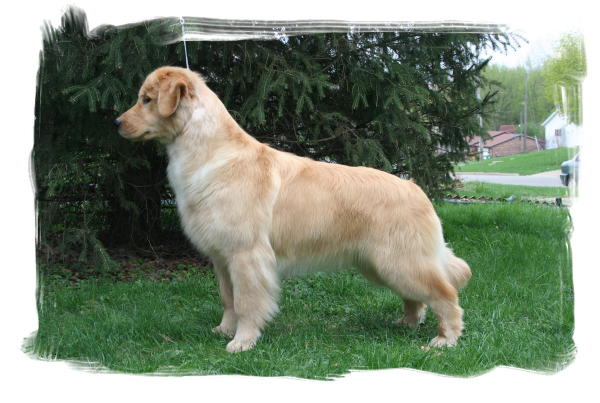 Pedigree of "UKC Ch. Schoolhouse Sunwind Shes Got Class"

Parents
GrandParents
GreatGrandParents
SIRE

Ch. Highmark S.M Major League

BISS,Ch. Happy HR Highmark Bad News, JH, SDHF

Ch. Happy HR Beauty In The Beast
Ch. Highmark Weather Or Naught
Ch. Highmark Malagold By Jiminy!
BIS,BISS Am.Can.Ch. Malagold Storm Warning OS,SDHF
Highmark Halley's Comet

DAM

Ch. Schoolhouse A, Bee, C's

Goldcard's Elway
Am.Can.Ch. Tempo's Schoohouse Rock,Can.SDHF
Can.Ch.Cardium's Opal At Mainlyne,Can.CD
Sunwind's Copy Cat, TDI
Ch. Carlin's Holiday A Xmas Carol, OS
Sunwind's Sophisticated Lady